ABOUT US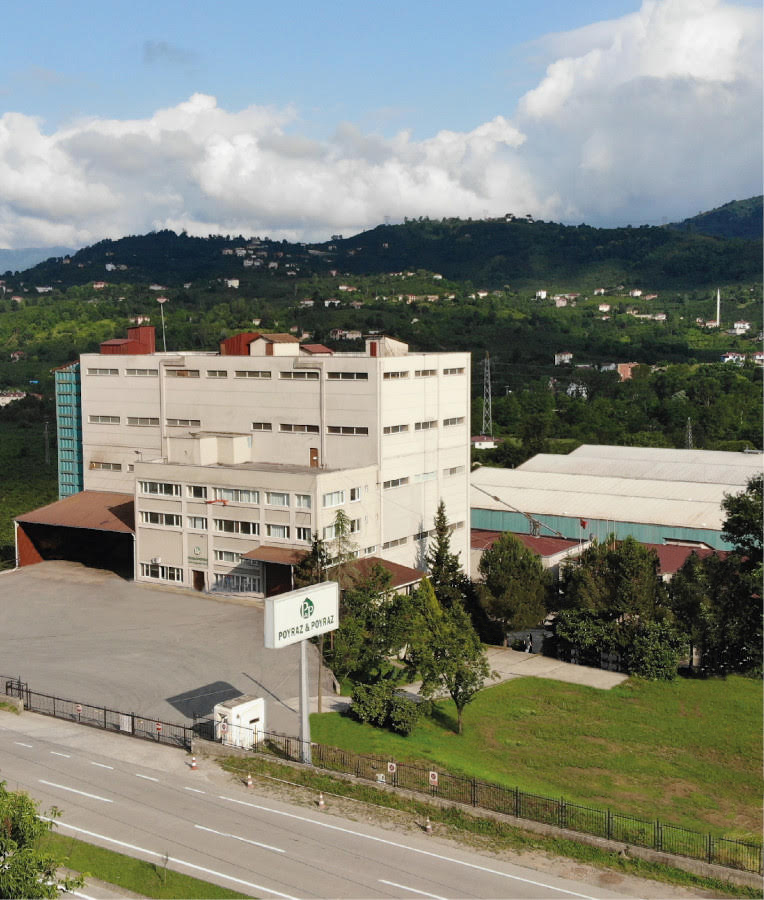 POYRAZ POYRAZ HAZELNUT INTEGRATED INC.
---
One of the fast growing industry and investment companies, Poyraz Poyraz Hazelnut Integrated Industry and Trade INC. is located in Karacaömer village positioned on 5th km of Ordu-Ulubey highway in Ordu, Turkey. As the continuation of hazelnut trading and cracking activities that started in 1980, Poyraz Poyraz Hazelnut Integrated INC which has been operating in the hazelnut integrated industry since 1996, is now one of the leader institutions of the hazelnut sector by specializing with its past experiences.
Poyraz Poyraz Hazelnut Integrated INC. that considers providing qualified and secure service as the first principle, achieves numerous success in national fields with its growing trend day by day owing to its modern facilities, qualified and educated expert staff, modern working principles, the opportunities it provides to the economy and employment in Ordu and the high performance that's shown. It represents the improving performance of the hazelnut sector by being among the greatest 500 companies in the "Turkey's Top 500 Companies Survey", which is being declared every year by Istanbul Chamber of Industry.
The integrated and cracking facilities and headquarters of Poyraz Poyraz Hazelnut Integrated INC. are located in Ordu. It is settled on a total area of 37.000 m², 17.500 m² of which is indoor space. Our products are produced in hygienic conditions in our modern facilities and starting from the raw material to the end product and inclusive of the shipment; all the controls are meticulously carried out at the quality control and process control laboratories by the means of our modern devices and our skilled staff. Poyraz Poyraz Hazelnut Integrated INC., which is one of the world's most experienced and leading companies in processed and natural hazelnut sector at the present, has been sustaining its activities in its facilities equipped with high technology and outstanding quality assurance systems such as ISO22000, BRC, IFC, KOSHER, HALAL, ORGANIC, UTZ, SEDEX.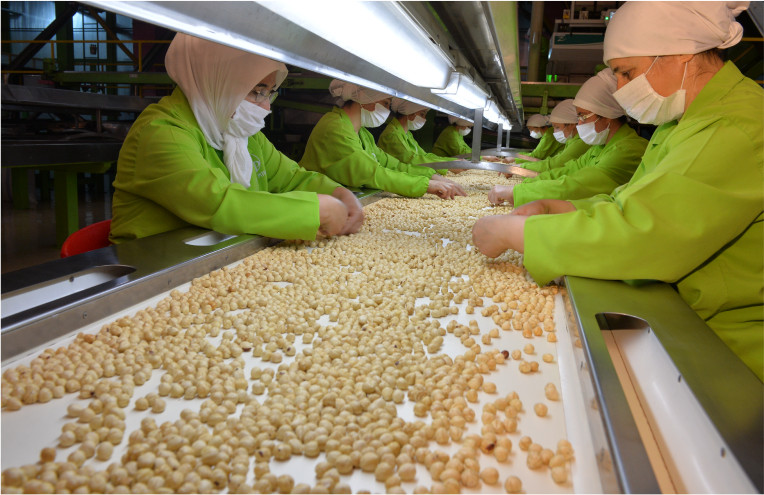 OUR VALUES
HONESTY
We manage
our operations with
honesty and faithfulness.
DILIGENCE
We consider diligence
as the source of
continuous improvement.
PERFECTIONISM
We always aim
for the best as
we perform our operations.
INNOVATION
We create
innovative solutions by
always improving our processes.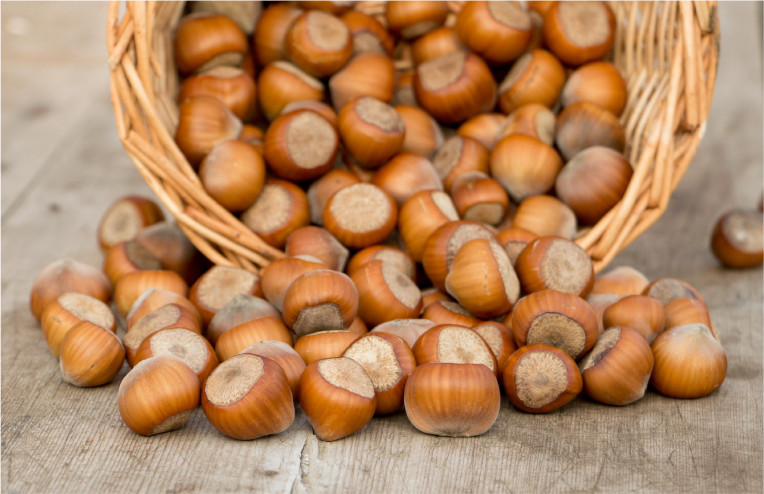 OUR VISION
---
As Poyraz Poyraz Hazelnut Integrated INC., our vision is to be referred with perfect service and product quality as the chosen leader company in the world hazelnut sector, fulfill our customers' expectations in the best way possible, the happiness of our employees with decent working atmosphere, ensure the protection and continuity of the environment.